Tree Service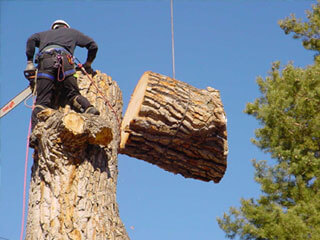 At Wheeler Maintenance we want to care for your trees, not simply cut them down. Our goal is to preserve your trees and keep them healthy so they can bring years of shade and beauty to your Property. Our focus is on preservation, so tree take down is a last resort. We provide service to match your needs and budget. Whether you need pruning, tree take down, or tree removal, it will be done safely and professionally by our trained tree climbers and ground team.
Trees are an important part of our habitat and our landscape. Caring for them and maintaining them will bring you years of enjoyment.
Tree Pruning: Proper pruning can eliminate many hazardous situations and also promote healthy growth in the life of a tree. Many species require only minimal pruning over the course of their lifetime while others require specific and careful manicuring to be full and healthy. A professional tree care service such as the specialists at Wheeler Maintenance will be able to assess and correctly prune your trees to keep them happy and your areas safe.
Removal: Having a dead or dying tree in your yard can be a significant hazard to people, vehicles and homes nearby. Dry dead trees can also be a fire hazard and spread disease and harm to the other plants in the area. For these reasons and more, it is important to have these trees removed safely and promptly. At Wheeler Maintenance, we work efficiently and cost effectively to remove dead trees and leave your yard to continue to flourish for years to come.
Please contact us to speak with certified professional about your specific needs.